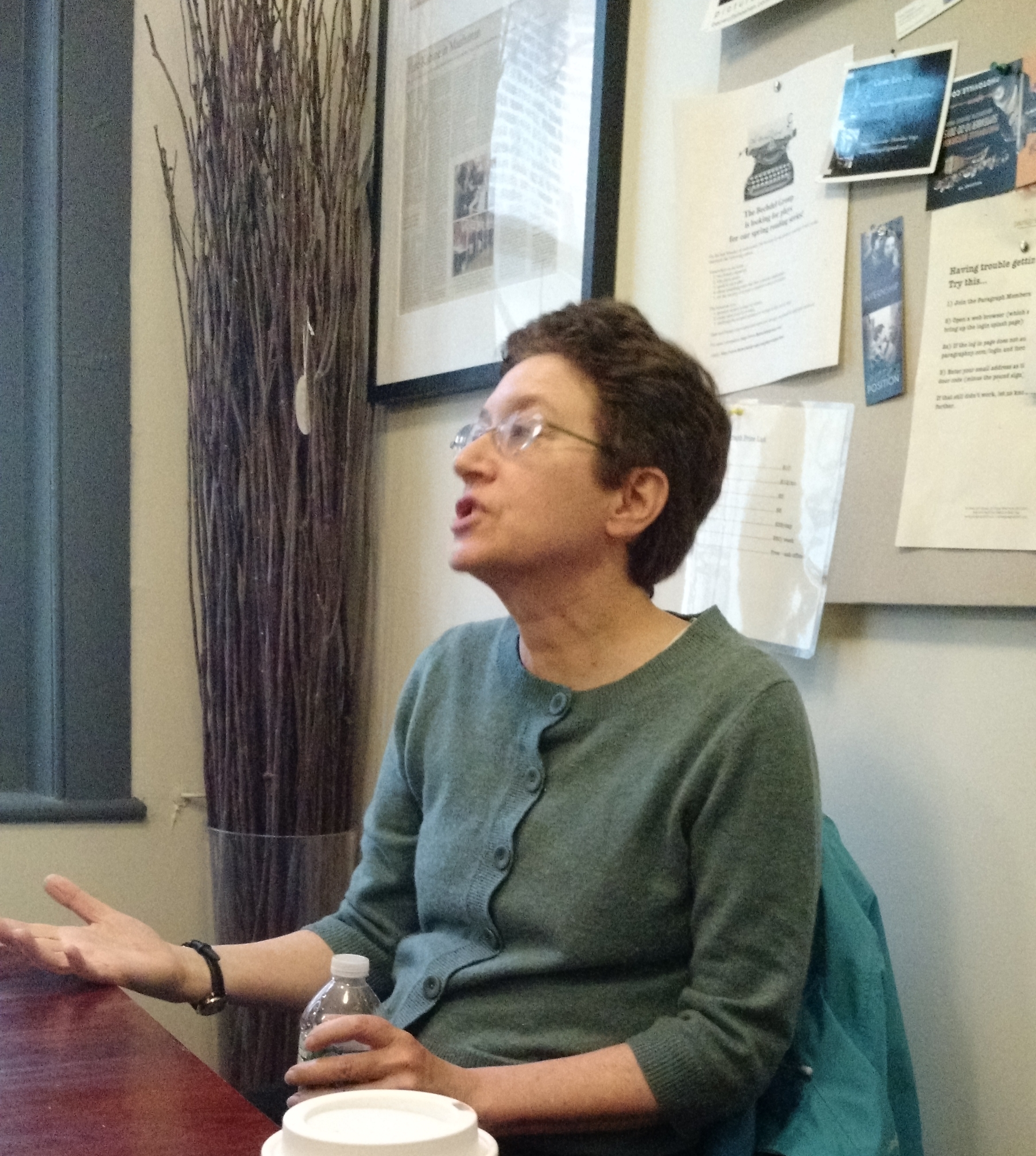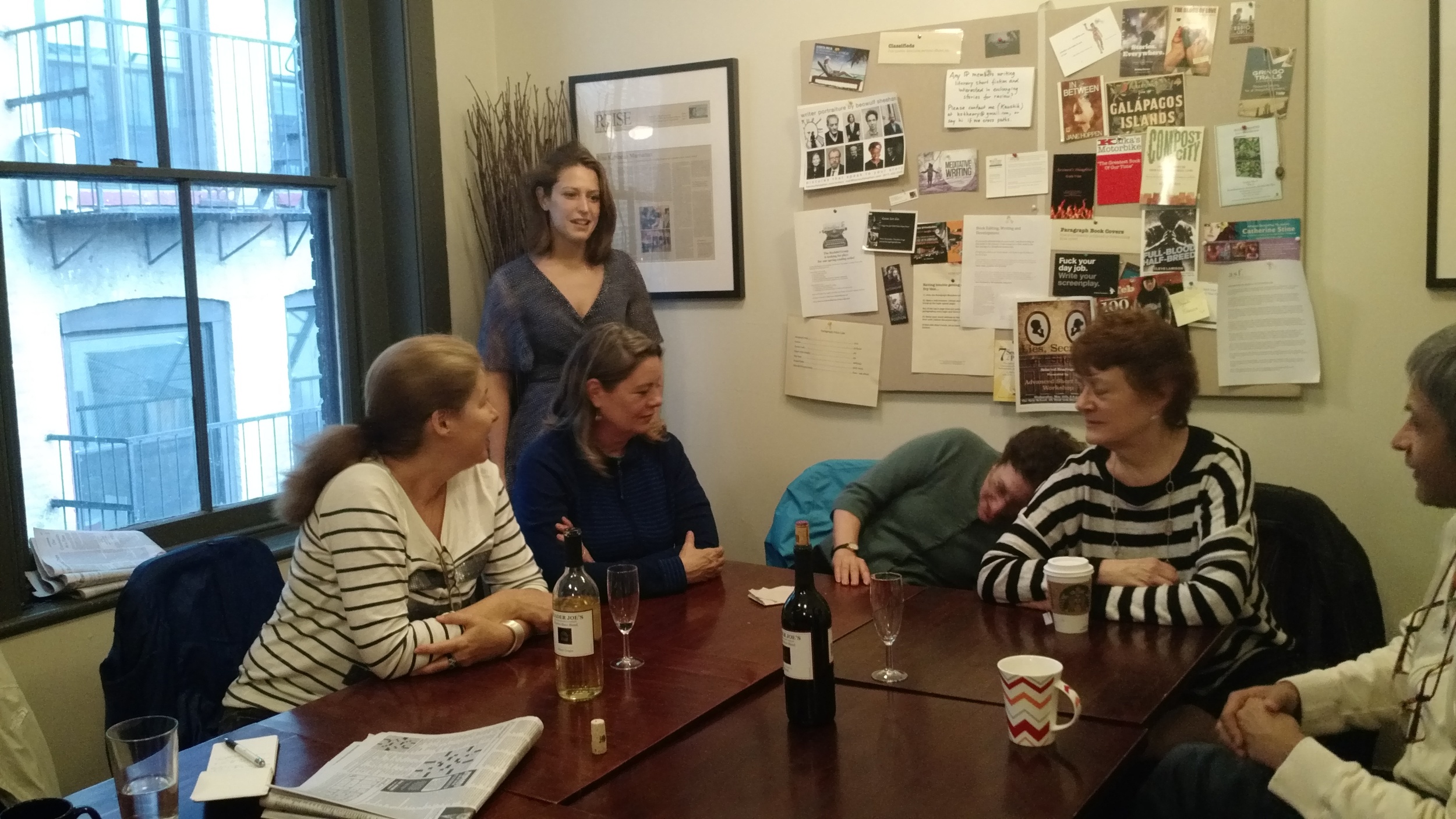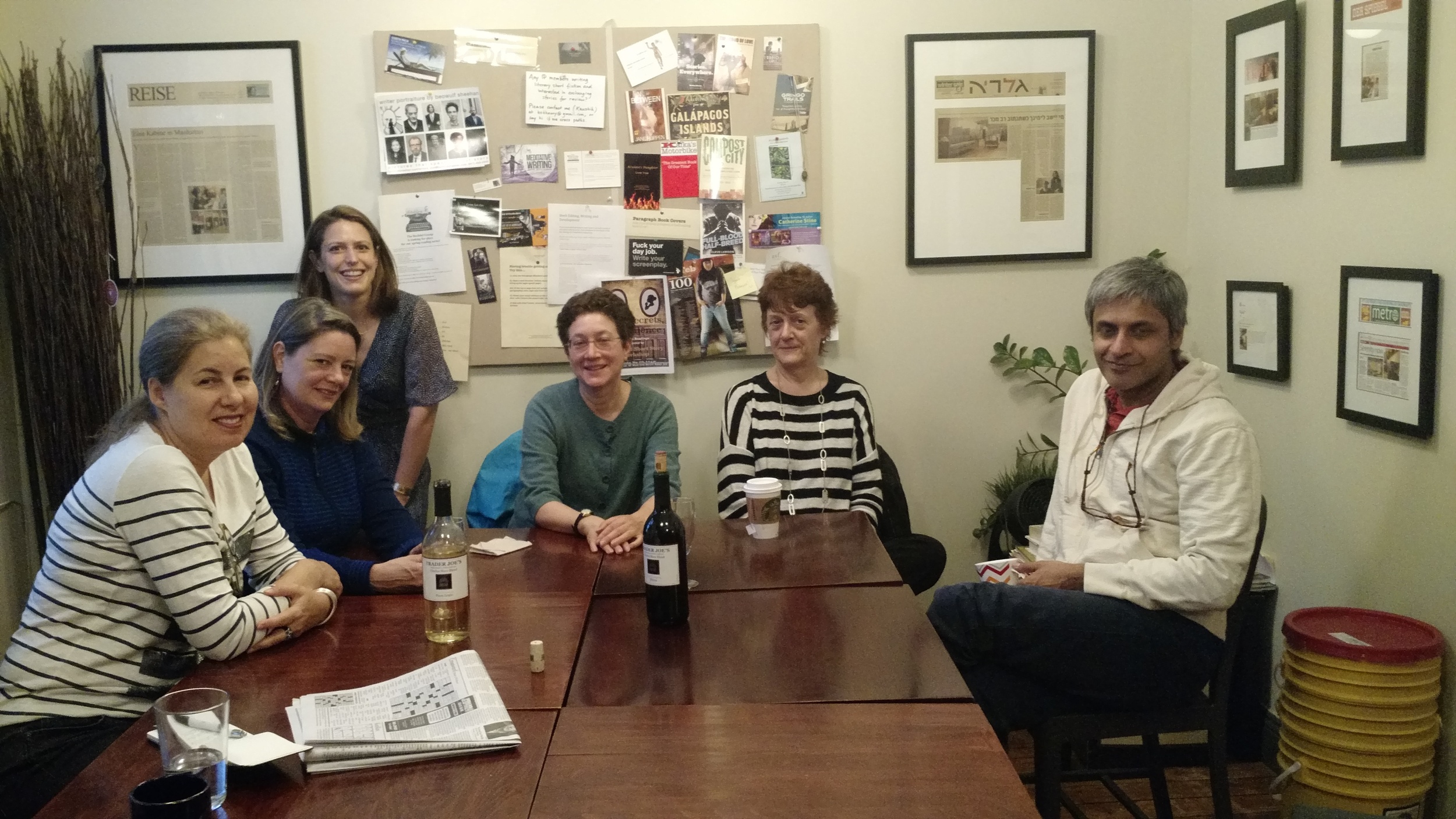 Revision is essential to good writing. Join us in the Paragraph Cafe on Tuesday, May 17 at 6pm as we talk with Patricia Mulcahy and Judy Sternlight, both editors at 5Eeditors. Patricia and Judy have worked with many writers (and their agents and publishers) to help strengthen promising books at various stages in the publishing process. They will share what they've learned and observed over the years, and explore what the writers at Paragraph are wrestling with or curious about.

Patricia Mulcahy formed the editorial consulting service Brooklyn Books after over twenty years in book publishing. She started as a temp at Farrar Straus and Giroux and left as Editor in Chief at Doubleday, where her authors included bestselling crime writer James Lee Burke. Her freelance clients have included musician and impresario Quincy Jones; former White House advisor Karen Hughes; television journalist Andrea Mitchell; Acumen Fund CEO Jacqueline Novogratz; and Room to Read founder John Wood. She is the co-author of It Is Well with My Soul: The Extraordinary Life of a 106-Year –Old Woman, by Ella Mae Cheeks Johnson (Penguin, 2010) and Making Masterpiece: 25 Years Behind the Scenes at Masterpiece Theatre and Mystery! on PBS by Rebecca Eaton (Viking 2013). A graduate of Wesleyan University, she lives in Jackson Heights, Queens.

Judy Sternlight is the founder of Judy Sternlight Literary Services. Prior to her adventures in publishing, she enjoyed a long career in theater and communications, which included performing improvisational theater and teaching narrative techniques in NYC with Some Assembly Required. She currently teaches creative workshops at the Center for Fiction. Judy was an editor at Random House, Ballantine, and The Modern Library. She has edited a number of acclaimed writers including Elliot Ackerman, Marie-Helene Bertino, Rita Mae Brown, Gwen Florio, Bret Anthony Johnston, Peter Matthiessen, and Daniel Menaker. She edited The Brown Reader: 50 Writers Remember College Hill (Simon and Schuster, 2014), featuring Jeffrey Eugenides, Rick Moody, Meg Wolitzer, and many more.
Patricia and Judy are two of the co-founders of 5E, the independent editors' collective. We are six independent editors with decades of experience at prominent publishing houses. Each 5E member runs her own business, but we meet, network, produce a newsletter on the publishing landscape, and offer speaking engagements as a group. For more information, visit their website.