On Saturday, June 18 we celebrated the launch of Sarah-Jane Stratford's latest book, RADIO GIRLS, in conversation with author Allison Amend. Take a look at photos from the event below: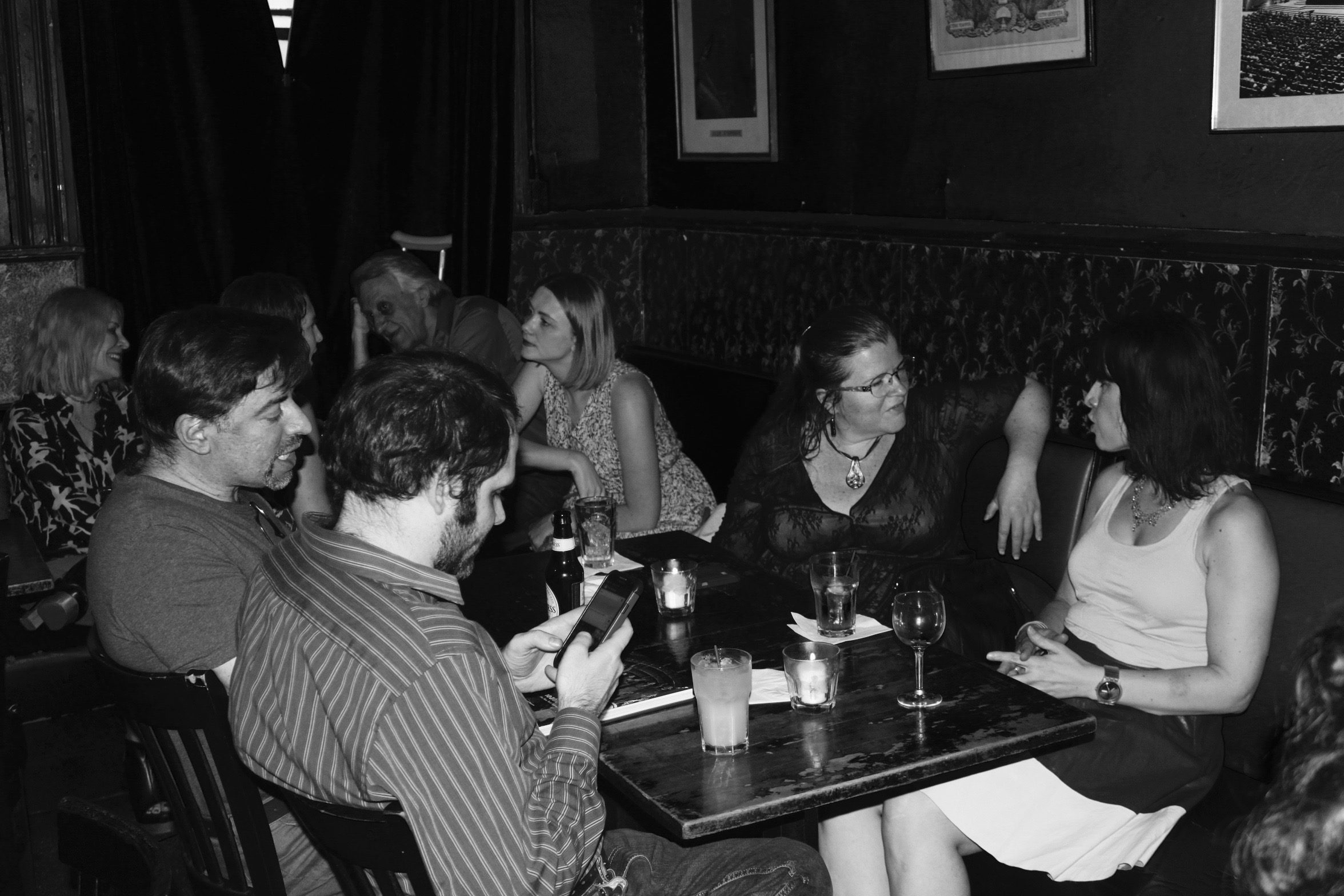 About Radio Girls:
London, 1926. American-raised Maisie Musgrave is thrilled to land a job as a secretary at the upstart British Broadcasting Corporation, whose use of radio – still new, strange, and electrifying – is captivating the nation. But the hectic pace, smart young staff, and intimidating bosses only add to Maisie's insecurity.
Soon, she is seduced by the work— gaining confidence as she arranges broadcasts by the most famous writers, scientists, and politicians in Britain. She is also caught up in a growing conflict between her two bosses, John Reith, the formidable Director-General of the BBC, and Hilda Matheson, the extraordinary director of the hugely popular Talks programming, who each have very different visions of what radio should be. Under Hilda's tutelage, Maisie discovers her talent, passion, and ambition. But when she unearths a shocking conspiracy, she and Hilda join forces to make their voices heard both on and off the air…and then face the dangerous consequences of telling the truth for a living.
Sarah-Jane Stratford's most recent novel is Radio Girls; her previous books are The Midnight Guardian and The Moonlight Brigade. She has also written articles and essays for a range of publications, including The Guardian, The Boston Globe, The Los Angeles Review of Books, Marie-Claire, Bitch, Slate, Salon, Guernica, and BOMB.
Allison Amend, a graduate of the Iowa Writers' Workshop, is the author of the Independent Publisher's Award-winning short story collection Things That Pass for Love and the novels Stations West, A Nearly Perfect Copy, and Enchanted Islands. She lives in New York City.